We Carry the Most Popular Polycom VOIP Phones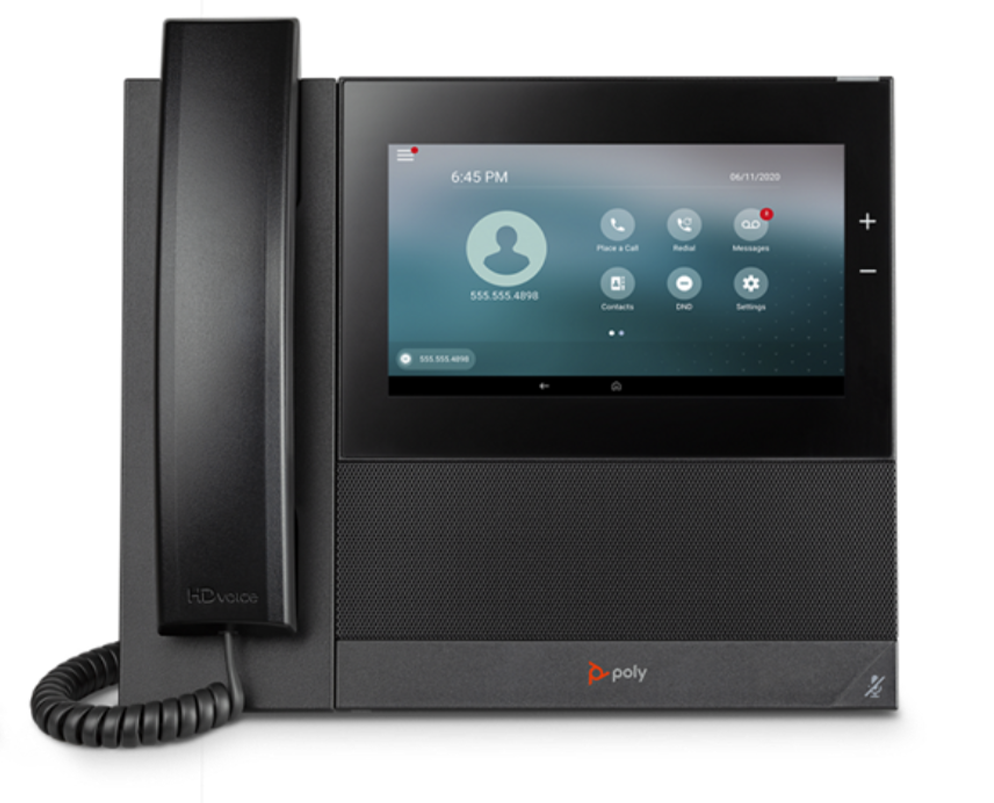 The Poly CCX 600 starts with a 7-inch color touchscreen, killer Bluetooth® connectivity, integrated Wi-Fi, and Android 9-powered performance. Top it off with Poly's famous audio quality.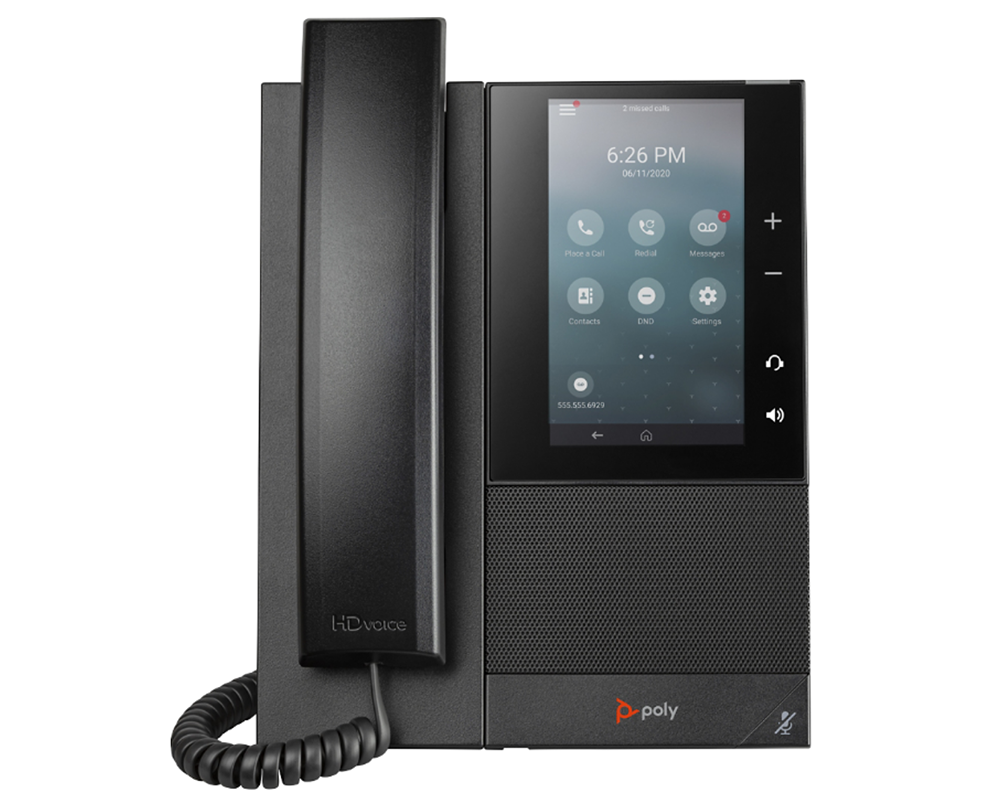 The Poly CCX 500 stands miles above the competition with a 5-inch color touchscreen, glorious Bluetooth® connectivity, and kickass Android 9-powered performance. And let's not forget the Poly's audio expertise,  audio quality and features.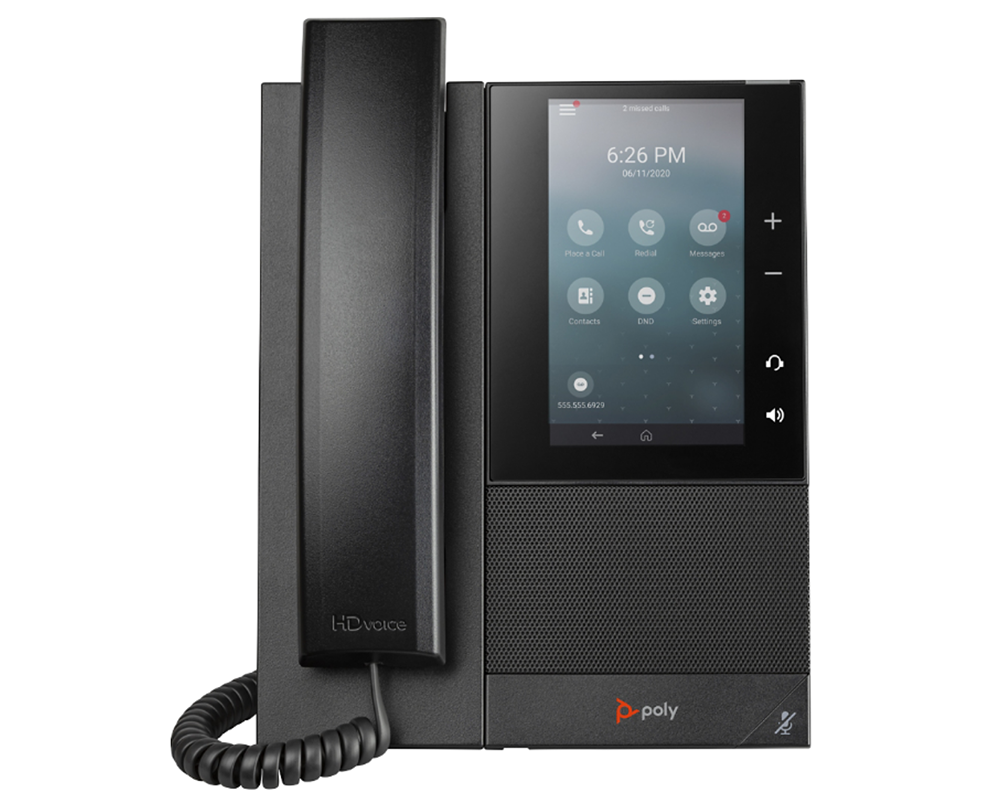 CCX 400 is the super-accessible model in our "next-generation" CCX family of phones. Not only is it a breeze to use, it even blocks out background noise to keep your conversations on track. With a 5-inch color touch screen, legendary Poly sound quality, and Android 9-powered performance, you won't believe it's our entry-level phone.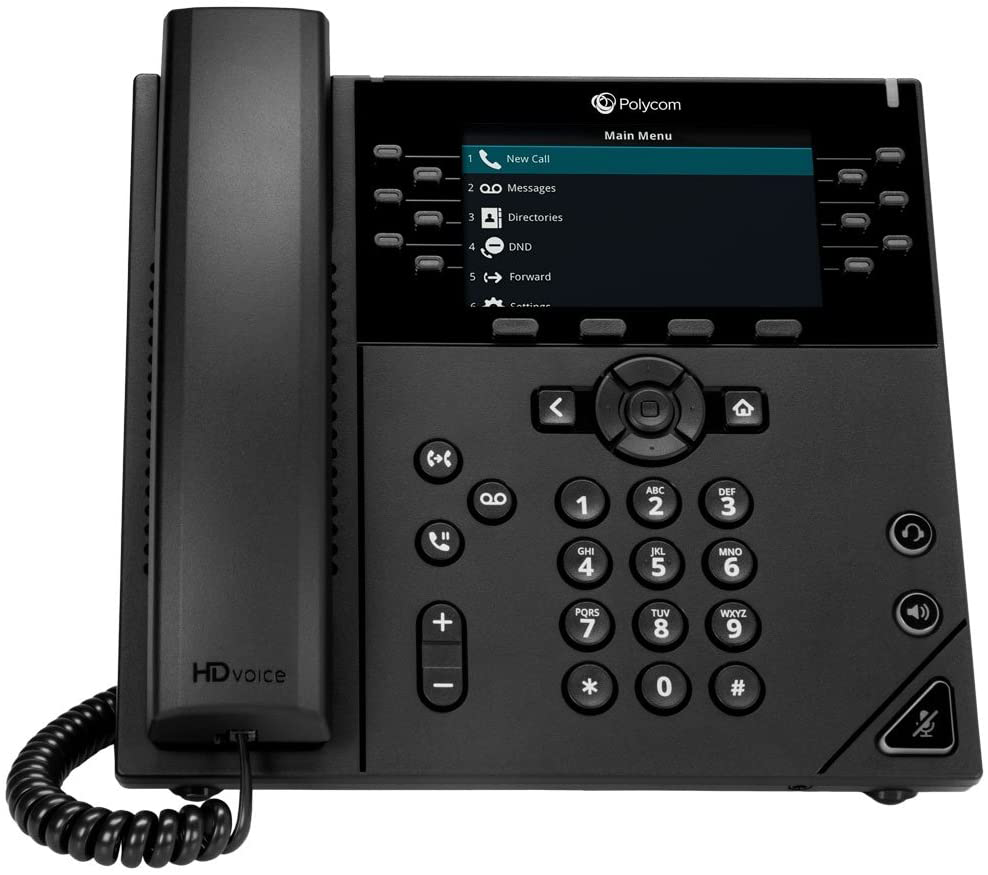 A higher level endpoint option, intended to deliver engaging communication experiences over a twelve-line connection with a color display.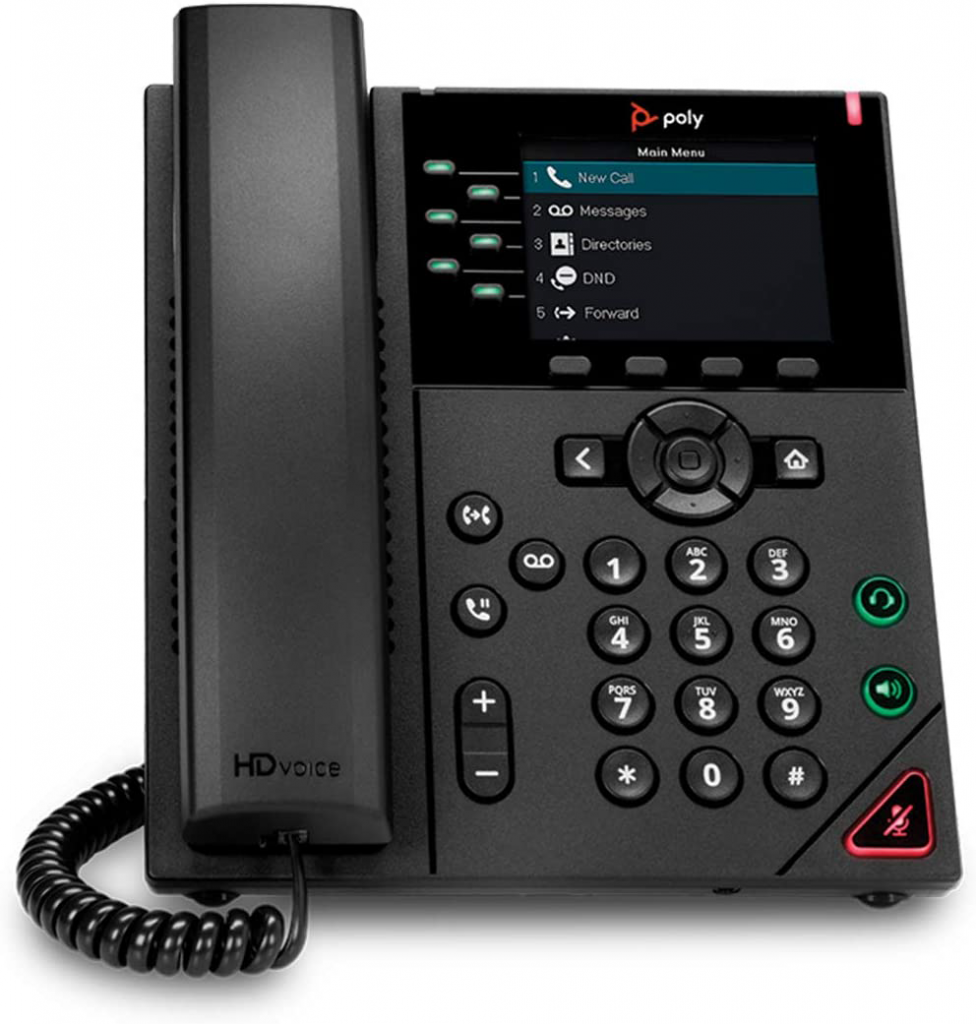 A high quality, color, six-line phone system that gets the job done—and then some. For high-volume call environments that demand reliability, the VVX350 won't let you down.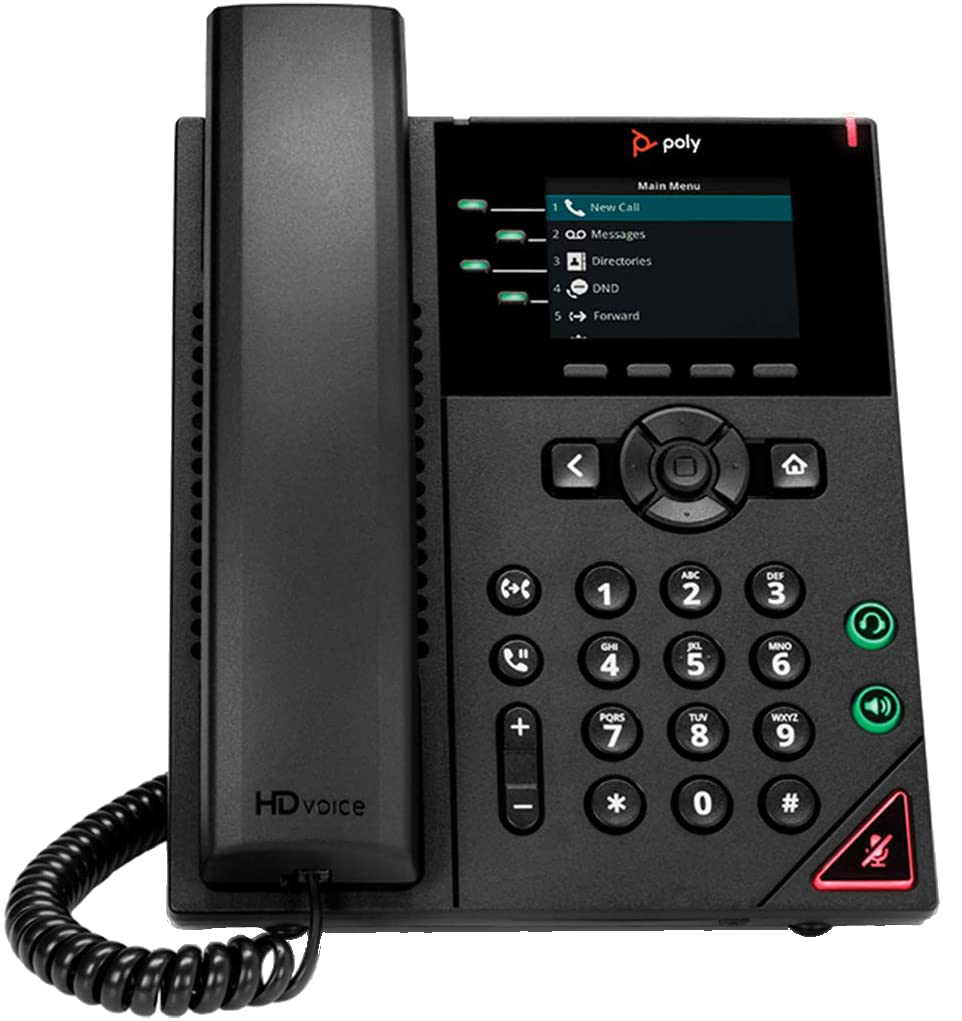 The Polycom VVX 250 Business IP Phone is a modern, four-line, basic IP desk phone with color display, ideal for home office and cubicle workers.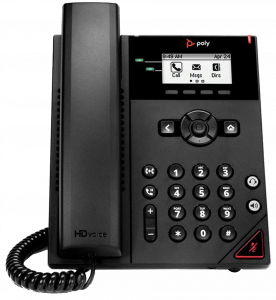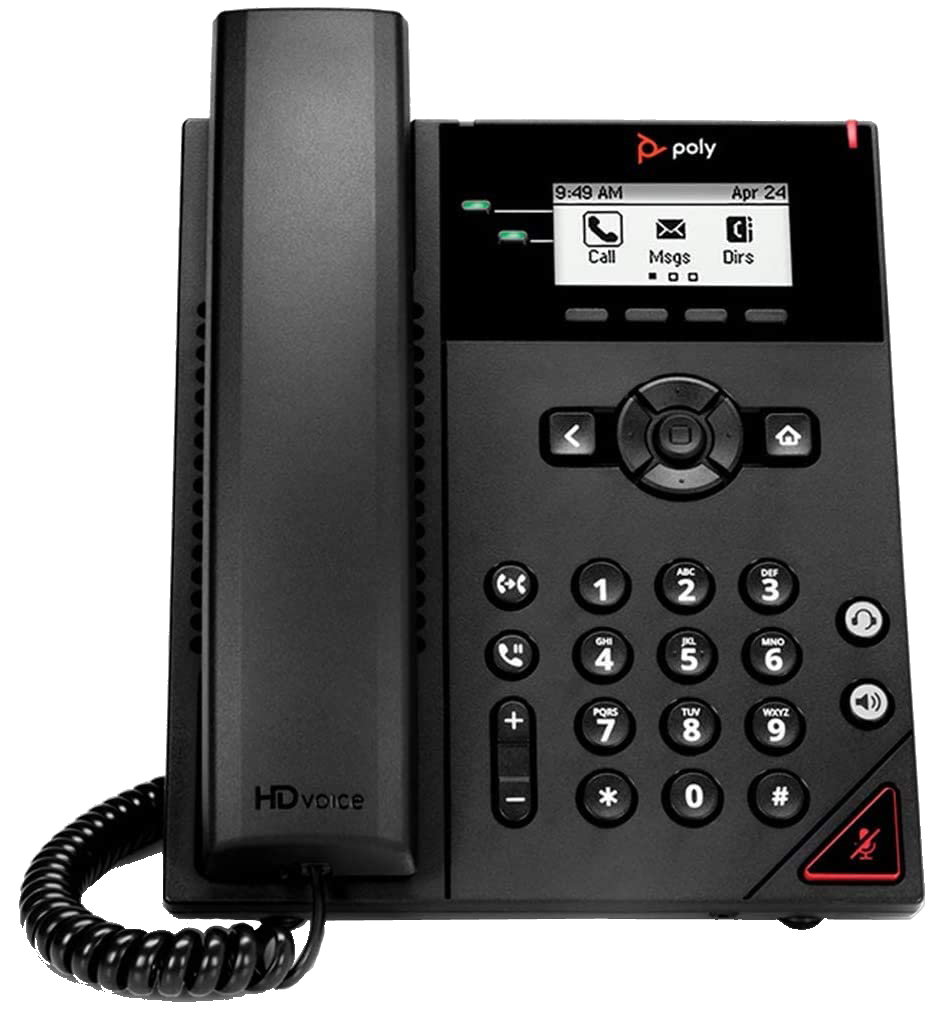 The Polycom VVX 150 Business IP Desk Phone is a high-quality, two-line IP phone that delivers reliable performance and an enterprise-grade sound quality.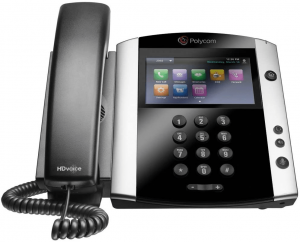 The VVX 600 business media phone delivers a best-in-class personal communications experience with an extensive list of easy-to-use features that complement the way you work.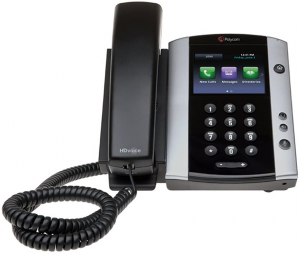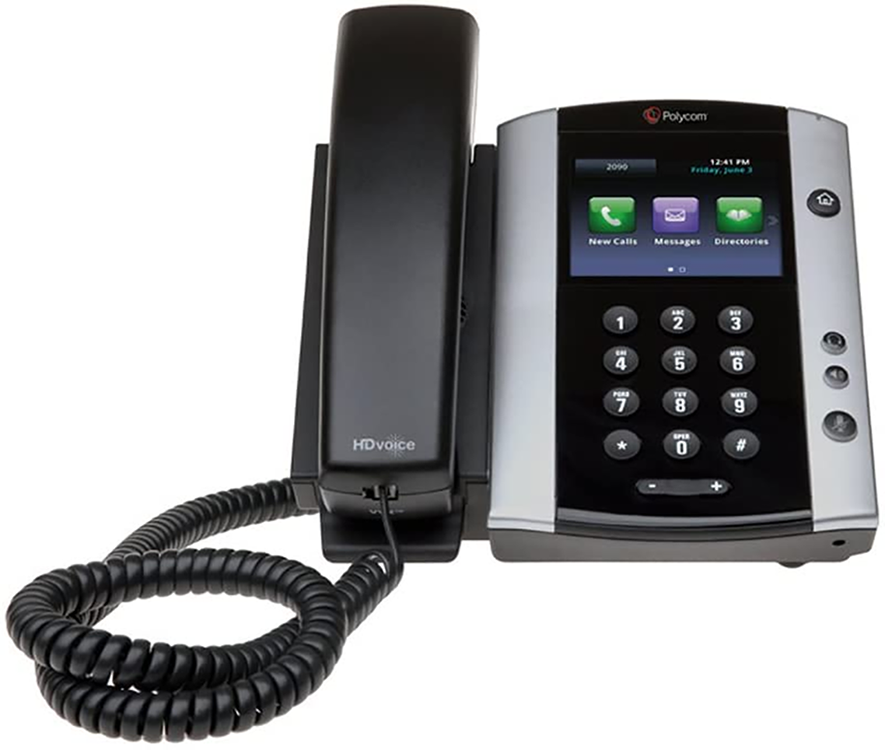 The Polycom VVX 500 series business media phone is designed for today's busy managers and knowledge workers. It is a powerful yet intuitive office phone that can keep up with their multitasking and schedule juggling.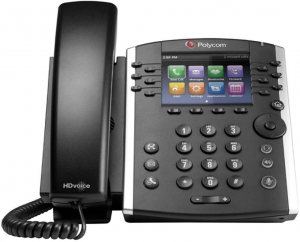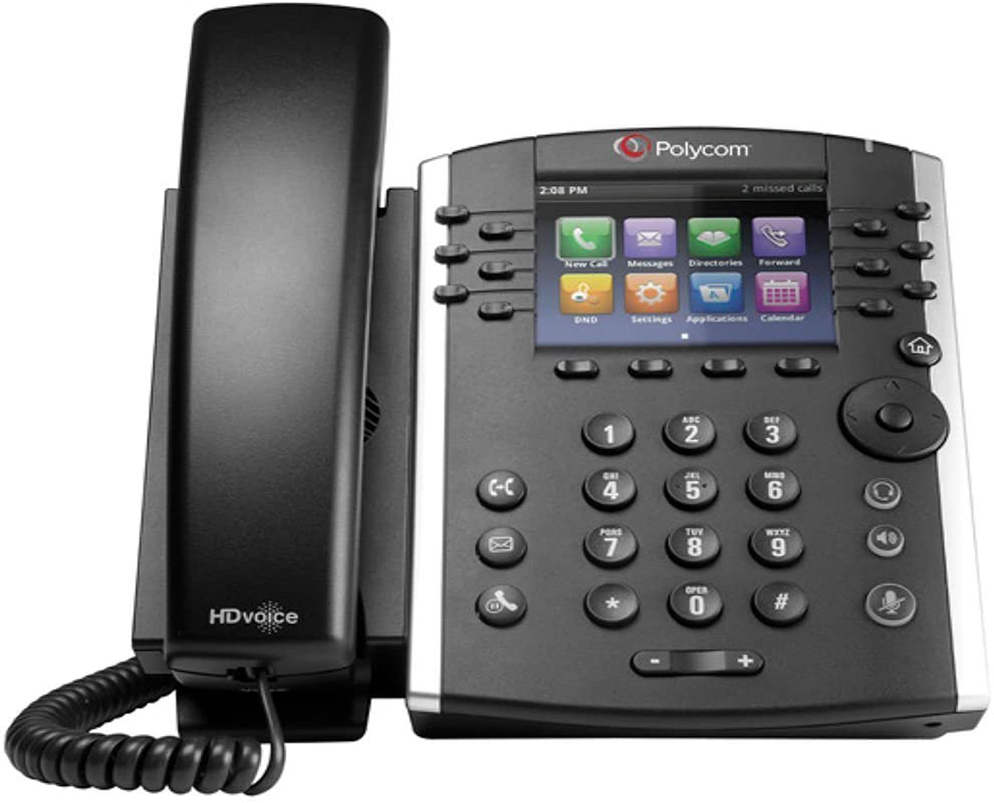 This 12-line mid-range Business Media Phone is built for today's office workers and call attendants who depend on crystal clear communications.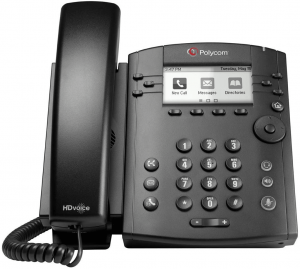 Give your cubicle worker the best experience with this high quality UC Business Media Phone. Designed for a broad range of environments.
Contact Us Today for More Information About These Phones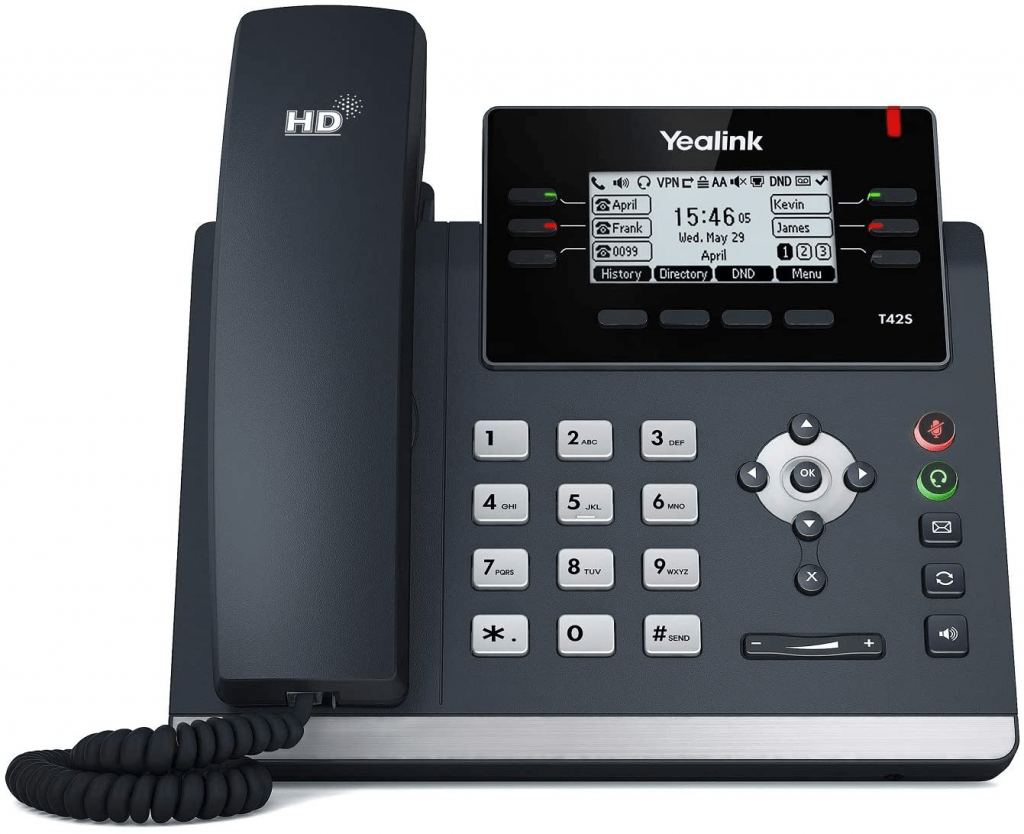 The SIP-T42S is a 12-line IP Phone with multiple programmable keys for enhancing productivity. With Yealink Optima HD Voice Technology sound quality and communication is crystal clear. It also has Gigabit Ethernet technology for rapid call handling.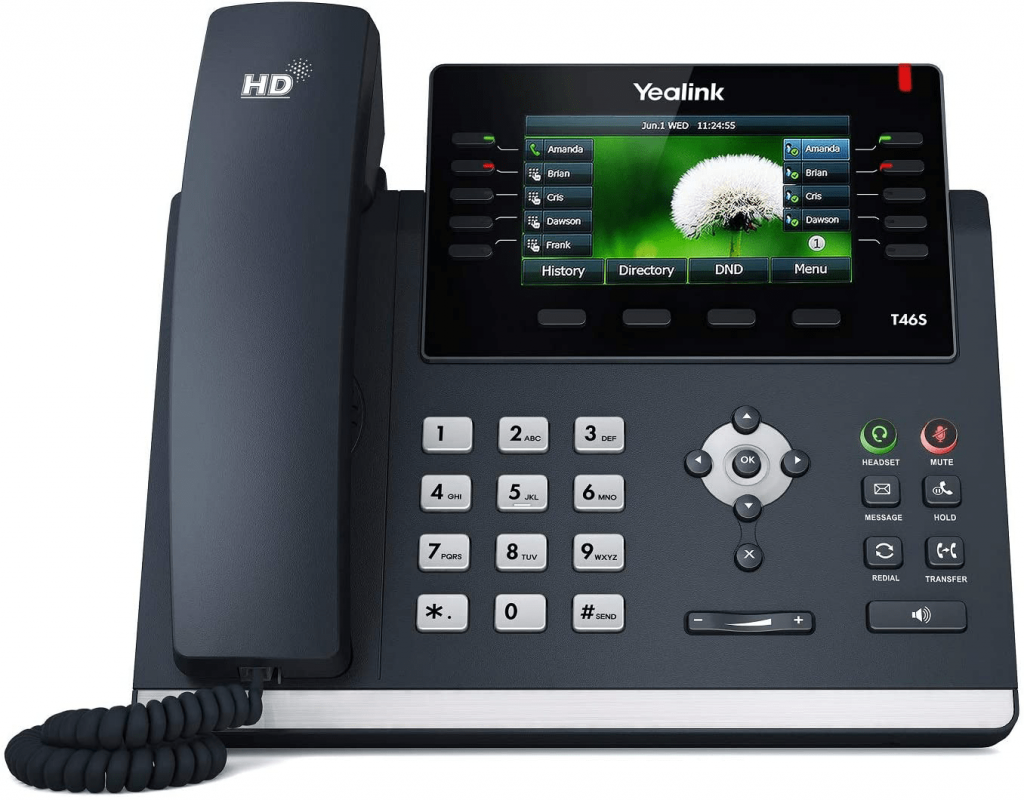 The SIP-T46S IP Phone is the ultimate communications tool for busy executives and professionals. In addition to offering better overall performance than the T46G, this device has a faster interface with a rich, high- resolution TFT color display.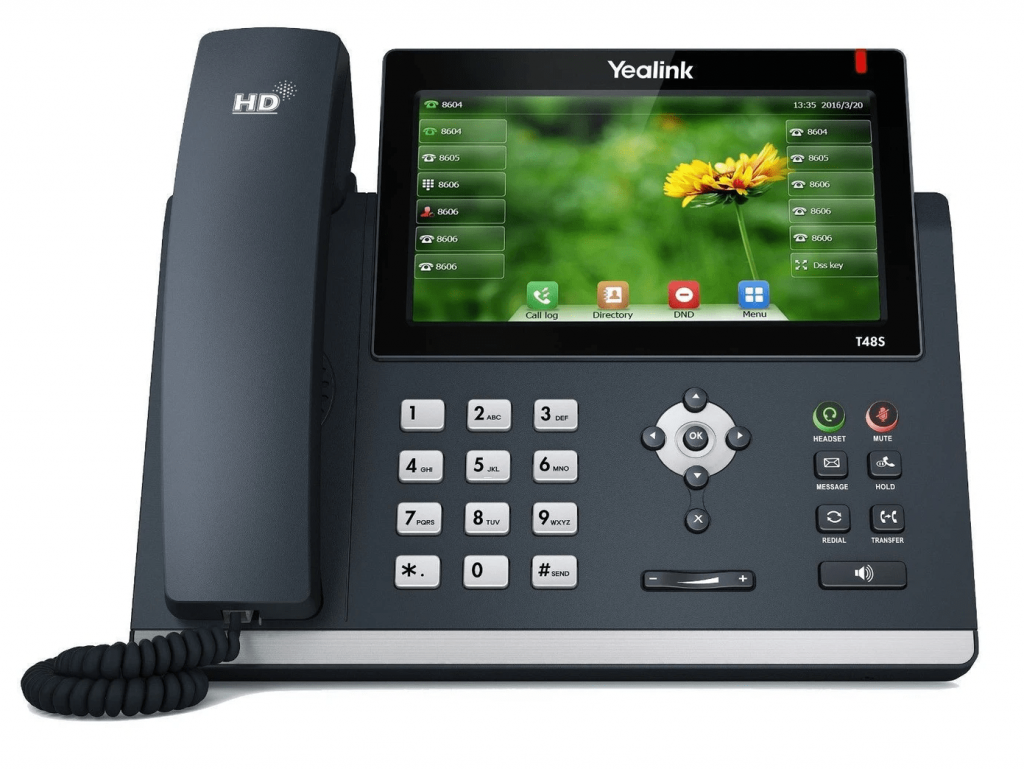 The SIP-T48S IP phone offers a large touch screen that makes switching between pages and applications swift, easy and convenient. With Yealink HD Voice technology users will think they are sitting in the same room with one another.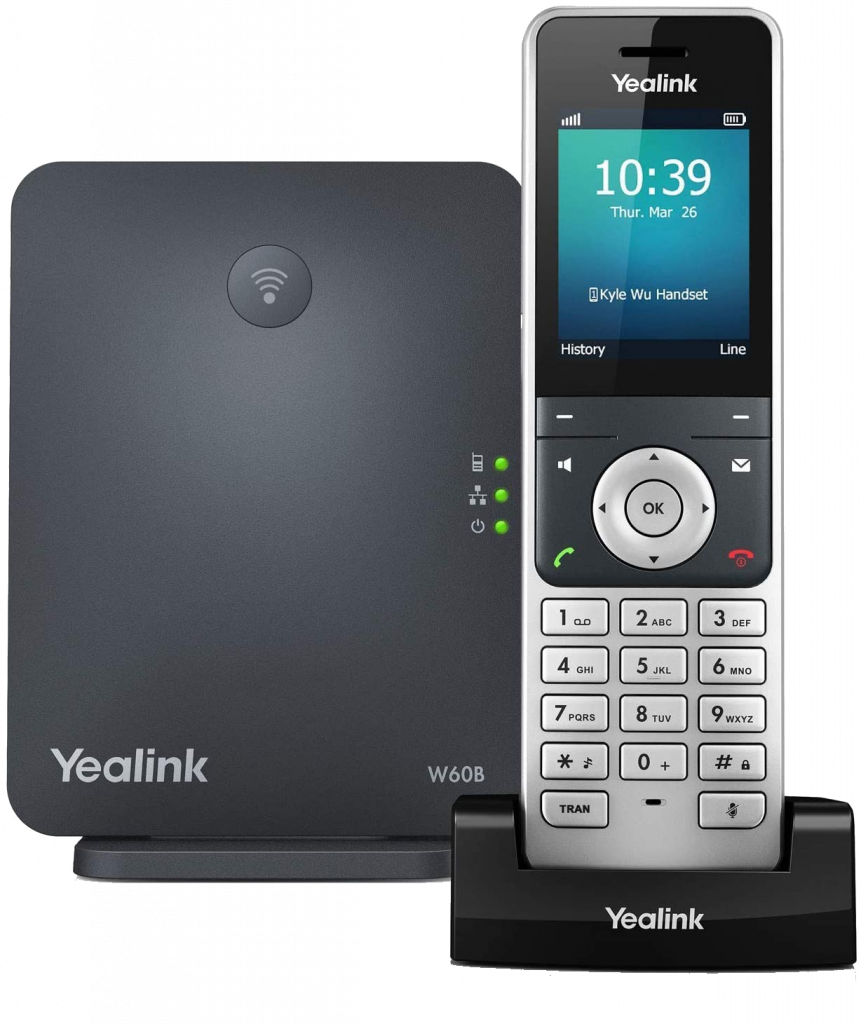 W60P IP DECT Phone is the ideal solution for any small to medium sized company where employees need to handle calls away from their desks or moving around the premises. Delivering a perfect balance of portability with call management capabilities, the W60 also allows users to handle up to 8 calls simultaneously while on the move – keeping users connected up to 50 m indoors and 300 m outdoors from the phone's base unit. This high-performance SIP cordless phone system also delivers professional audio quality in both high-bandwidth and poor network conditions.
Looking for State of The Art Conference Phones? We have them!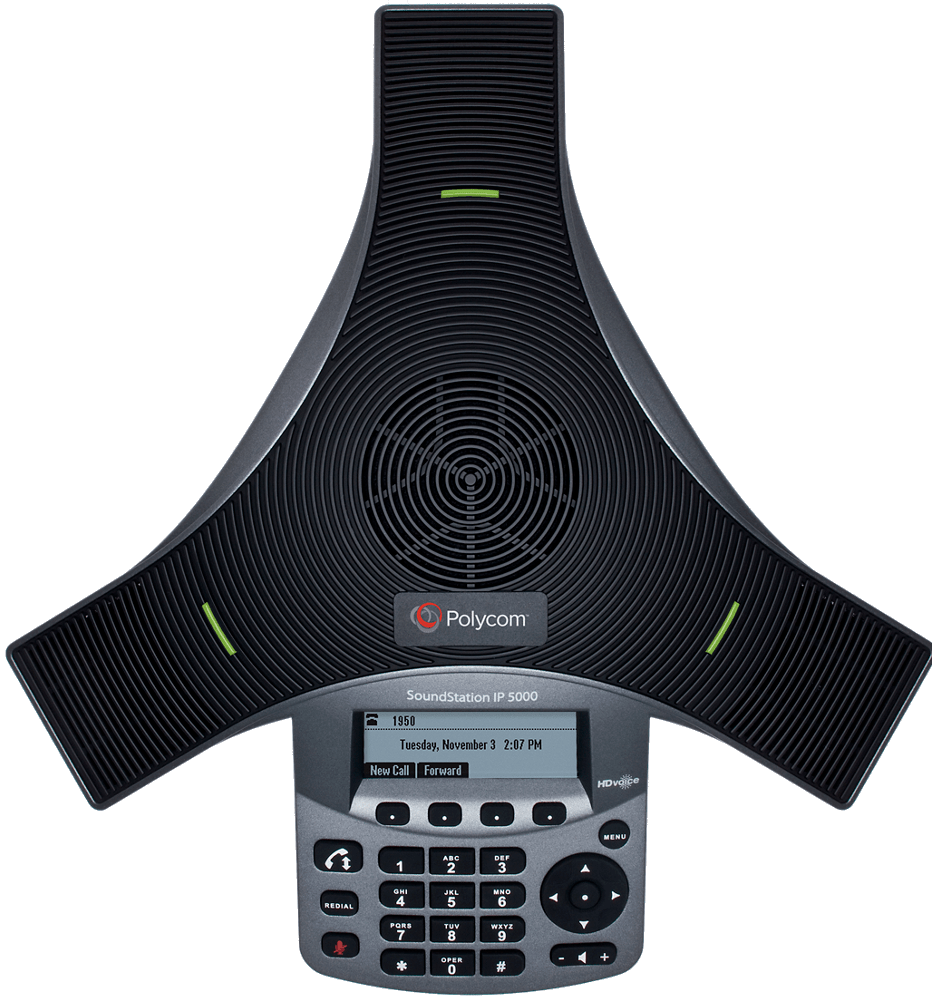 The Polycom SoundStation IP 5000 delivers Polycom HD Voice technology, broad SIP interoperability, and a modern design — all at an affordable price. Crystal-clear, interactive conversations sound as natural as being there.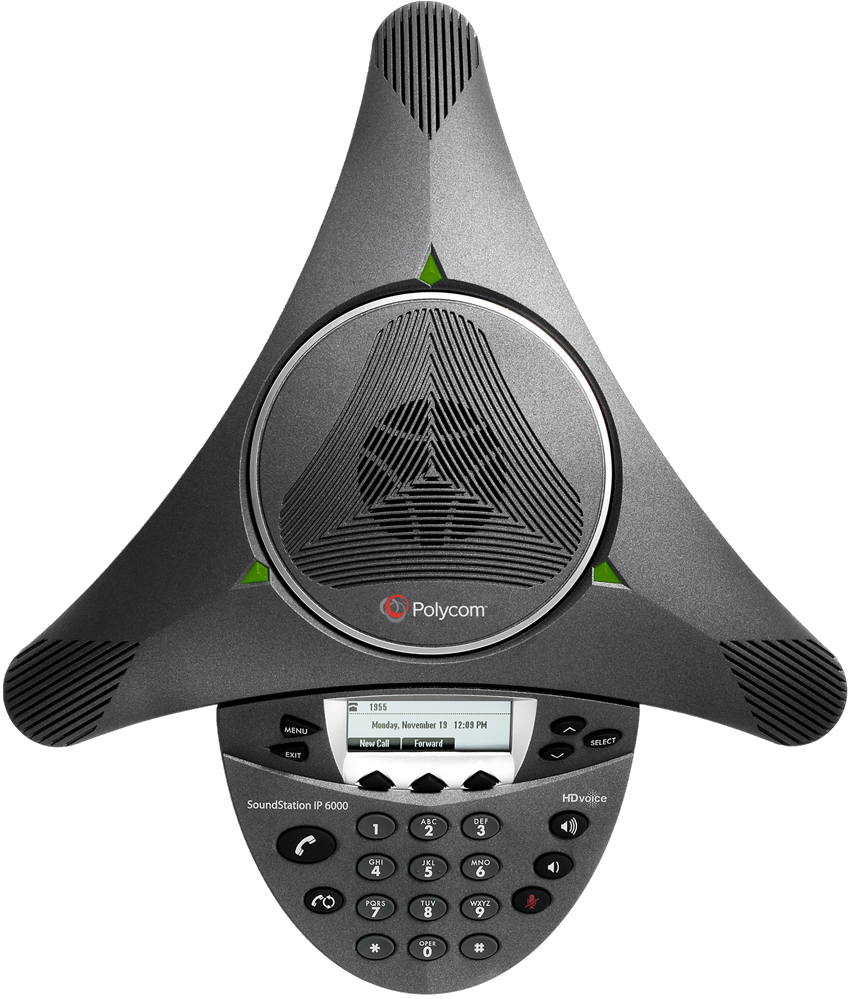 Delivering superior performance for midsize conference rooms, the Polycom SoundStation IP 6000 conference phone offers a price-to-performance breakthrough for SIP environments.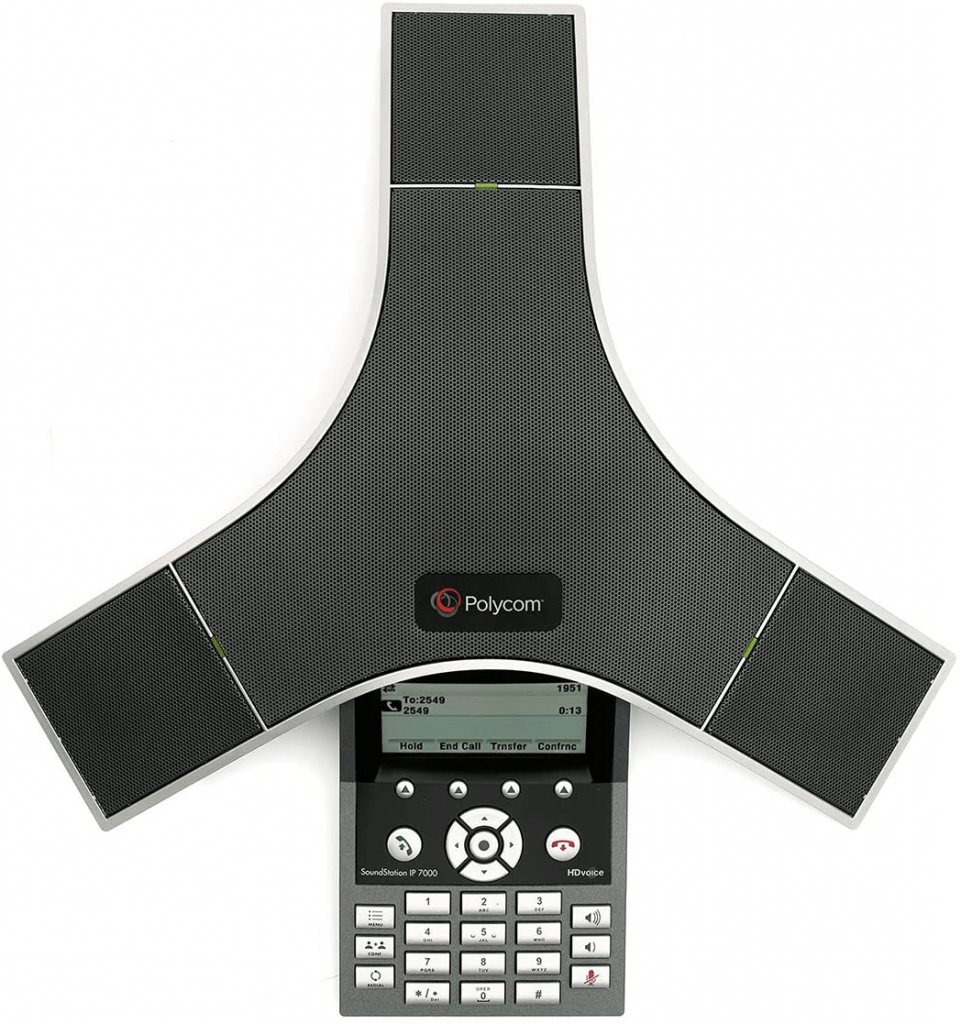 Ideal for boardrooms, conference rooms, auditoriums and executive offices, the SoundStation IP 7000 is the most advanced and expandable conference phone ever developed.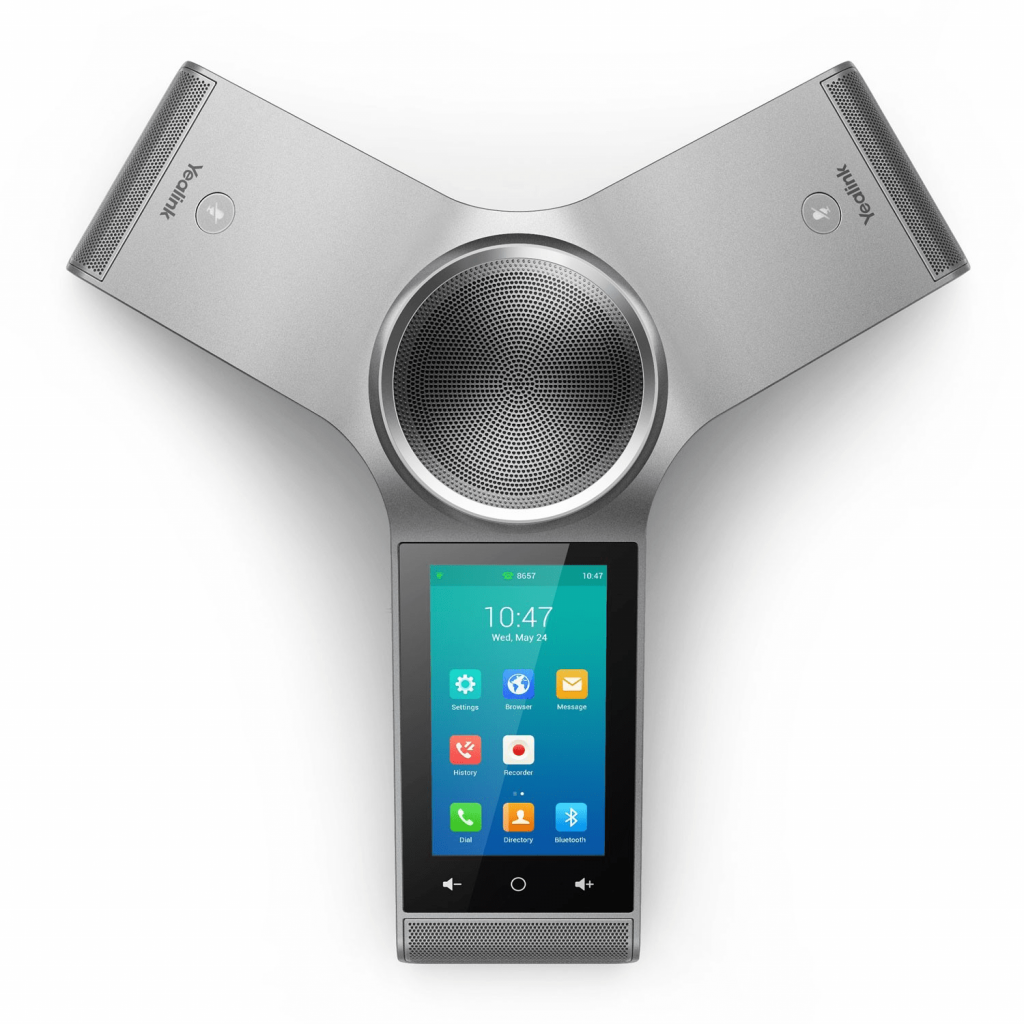 First-class, high performance device for mid-large meeting rooms with up to 20 people. Support Yealink CPW90 Wireless Microphone, allows 66ft(20m) away from CP960 and 10ft(3m) voice pick up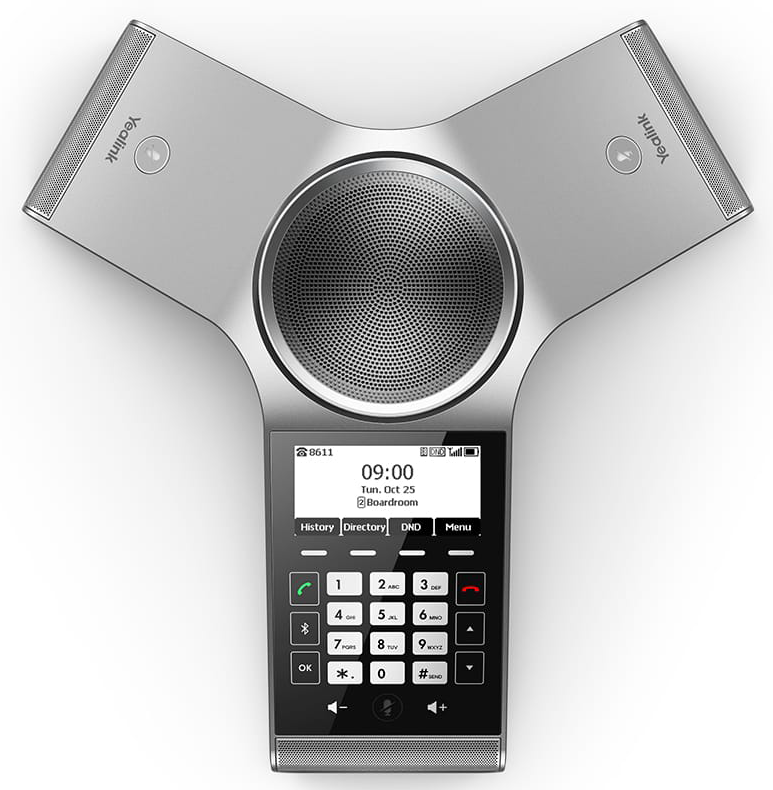 Delivering superior performance for midsize conference rooms, the Polycom SoundStation IP 6000 conference phone offers a price-to-performance breakthrough for SIP environments.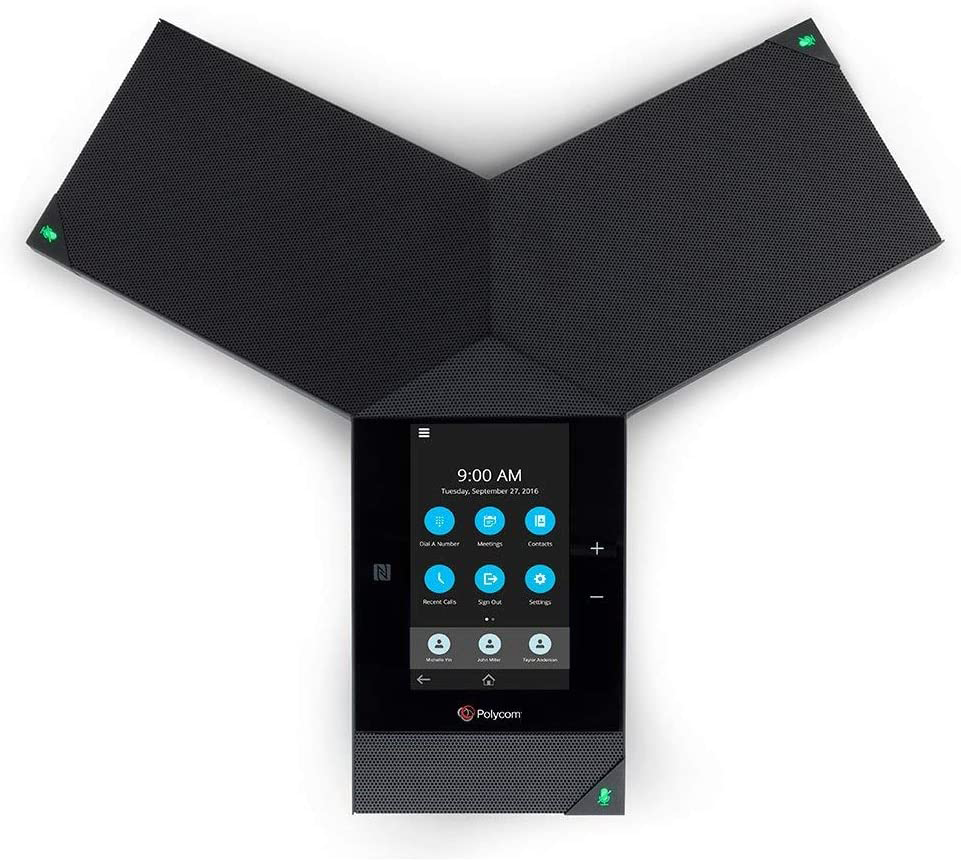 Supplying room-filling audio to large meeting rooms might be a challenge for some conference phones.
Not for Trio 8800. Specially tuned mics catch every word in a 20-foot range. Wi-Fi, USB and Bluetooth® connectivity is built in.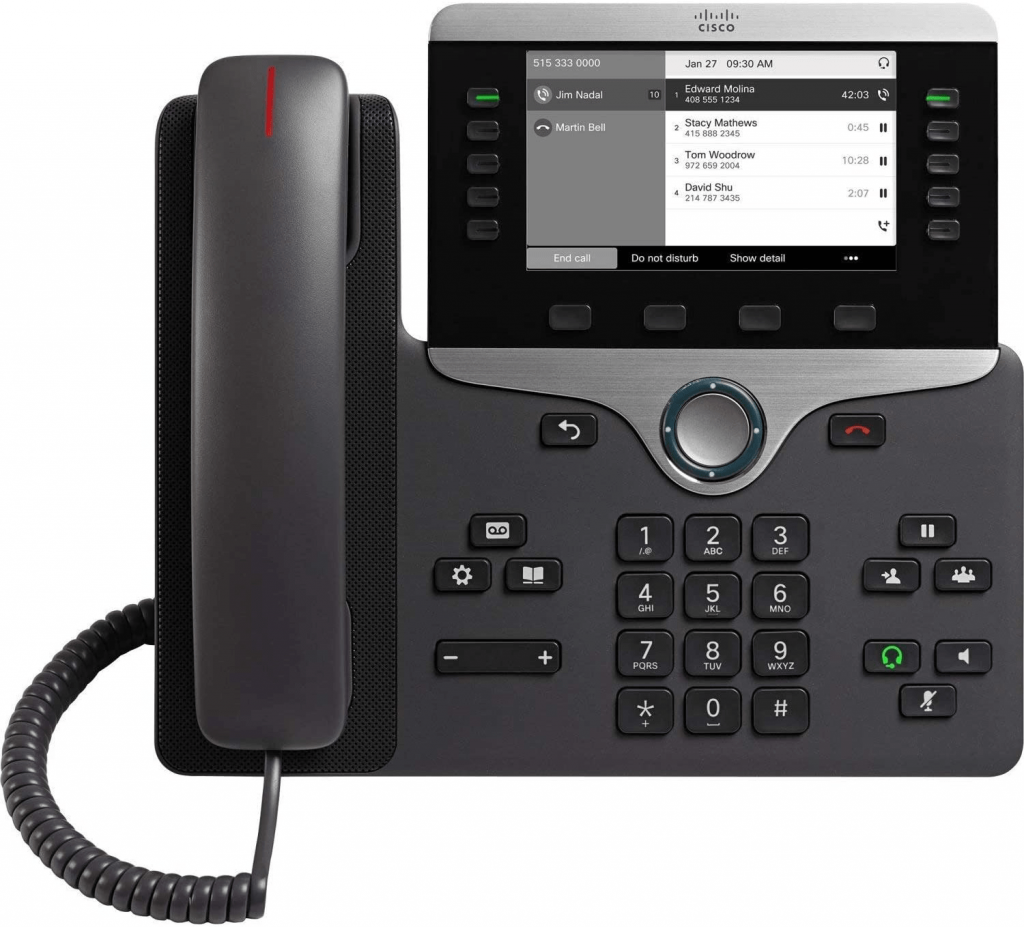 Get highly secure, high-quality, easy-to use wideband audio and comprehensive mission-critical VoIP communications. The Cisco IP Phone 8800 Series is ideal for knowledge workers and remote workers across industries and businesses of all sizes.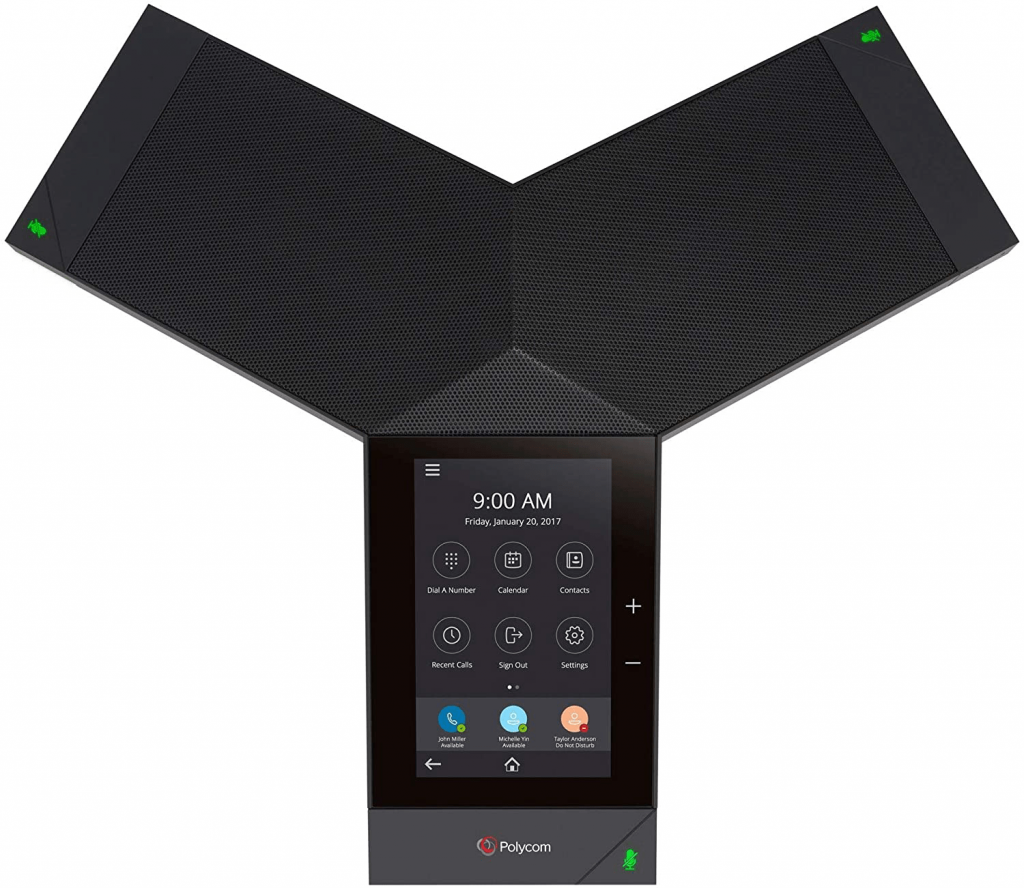 Turn your mid-size conference rooms into amazing spaces for collaboration with one simple addition: the Trio 8500. Meetings are launched with a single touch. Video conferencing and content sharing can be easily added
Not Sure Which Phone is Best For Your Business? We'll help!
Give us a call, visit our office or shoot us an email. We're always here to discuss which services can benefit your business.
Corporate office address:
640 Belle Terre Rd
Building G
Port Jefferson, NY 11777
eMail us for information:
sales@fusionnetworks.net